With the 18th Instalment of #thhguruinterviews, we had the chance to ask Isiah Moon a few questions!
"Passionate, optimistic, mellow, indecisive, and shy"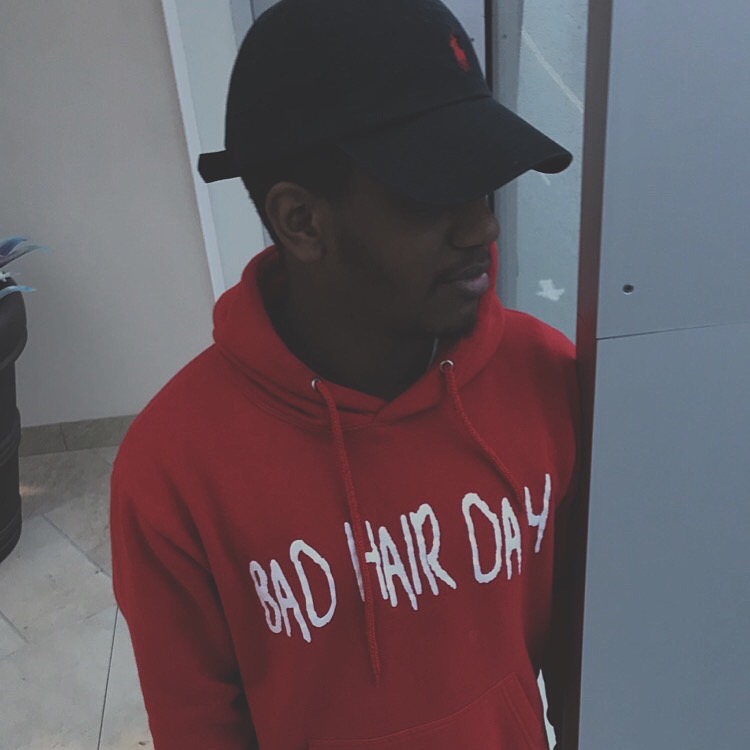 Age: 21
Where are you from and where are you currently living?
Currently I'm back and forth between Arizona and NY but for the most part I stay in my hometown of Syracuse, NY
What's your process?
Honestly I just keep a lot of text messages between myself and ex girlfriends or old friends who might've switched up or just don't fuck with me anymore and I'll try to bring up those old feelings and put them into a song or even just a line or two
Who influenced your style? How do you separate yourself from other artists?
I feel like there's a lot of different elements that make up my own style I definitely listen to a lot of R&B like Bryson Tiller, DVSN, and THEY but I also grew up on Wayne, Jimi Hendrix, Kanye, The Beach Boys just a lot of different shit which I think is why I'm so versatile and don't have any ONE sound
Do you prefer a particular art form - photography or producing?
I find a way to merge photography with my music
What are new challenges when you step in the studio?
Recently learning and understanding my vocal range since I haven't been singing for very long now since I started as just a rapper
Top three music influencers?
I gotta go with Andrè 3000, Bryson Tiller, and Lil Wayne
Can you describe yourself in five words?
Passionate, optimistic, mellow, indecisive, and shy
What encouraged you to start making music? At what point in your life did you decide that music was your passion?
I was 10 when I first started writing I was always shy and didn't have a ton of friends and I'd see music videos with girls all over these rappers so ya know being 10 I just did whatever I saw on tv and started writing my own music, when I was about 13 I fell for a girl that I grew up with and started trying to make love songs for her so that pushed me to be a better artist and when my grandfather passed the last conversation we had was about me making it, the year after he passed the girl I had fell for broke up with me so now I do it because I never had closure between myself and her on top of wanting to live out my grandfathers vision of me making it
Dream collab?
Definitely would wanna work with Kanye he's so revolutionary and 808 & Heartbreak is one of my all time favorite albums I feel like he could help me create one of my greatest songs and push me to go back and make sure the song is legendary
How do you feel about the internet in the music business?
I think it's huge nowadays, a lot of people would rather start their own collective or label rather than sign to a major label and with platforms like SoundCloud out there it's so easy finding upcoming artists, if your smart about your approach you can also use Facebook, Instagram, Twitter, and even Tumblr as marketing tool
You have the chance to be anybody for a day. Who would you be and what would you do?
Honestly I'd just stay myself I mean if I HAD to choose I'd wanna be like an animal or some shit just to see what that's like
Something that fans wouldn't know about you?
I briefly interned with a local news station
If you had to listen to one album & one mixtape for the rest of your life, what would you choose?
That's a tough one but I think I'd either go with TrapSoul, 808 & Heartbreak, or My Beautiful Dark Twisted Fantasy
Outside of music what hobby do you turn to in order to rejuvenate your creativity? What is a typical day/week like for you?
My second hobby would either be basketball or photography and I'm creative with both whether it's a cross over or trying to do something interesting with taking a photo. A typical week for me though is probably just recording music, few long drives with my team, and finding one day for friends. As much as I'd love to be stuck in front of a mic I have to get out at least once a week for the sake of new experiences
What should we expect next?
February 25th I'm starting my debut album currently titled "Closure" which I'm hoping to release September 16th this year. I'm working strictly within my team on this project hoping i can create a great album with little to no features